Review Dreamwalker by Rhys Bowen and C.M. Broyles
3:30 AM
Morning Addicts! It's a busy week and I'm trying to keep it rolling through Friday. Hump Day! Hehehe.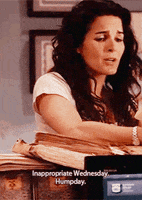 Okay, seriously, on to business. I have had this one in my library for a hot second and am finally ready to put out my review of DREAMWALKER by Rhys Bowen and C.M. Broyles. Read on Addicts, read on.
Dreamwalker

(The Red Dragon Academy #1)
Seven children. Seven special powers. One enemy.
Addy is a typical California surfer girl until her mother dies and she is sent to a strange boarding school in Wales, where one hallway leads not to another part of the school but to another universe. Addy has always had vivid dreams. Now it seems this power to dream has made her the enemy of the powerful ruler of Gallia.
How can Addy and her new friends be any match for the powerful Grymur who calls himself The One in a world where nothing makes sense.
If you loved Harry Potter, this is for you.
By New York Times bestselling author and her daughter.
MY REVIEW:
DREAMWALKER by Rhys Bowen and C.M. Broyles was a cute read. It was definitely more middle school grade than I was expecting. I can see the Harry Potter references in the book – which I didn't mind because the authors have built a really cool, fun and interesting universe for this series.
This is the first in the red Dragon Academy series and as far as firsts go it was OK. The mirror portals that took Abby – our heroine – to a different dimension was pretty cool - even if she was on the stupid side for not realizing walking through a mirror would take her to another world. There was a great bit of detail, and I loved the history and culture of Wales. I've never been there myself, so I can't say for certain, but I can easily imagine Wales being nearly the same as it was in the book. The pacing was good, and the bad guy was a particularly devilish one.
The downside to this book, for me, was the characters; all of our seven main characters. DREAMWALKER's blurb promised us seven kids each with unique powers (Dream Walkers, Travelers, Whispers.....) that all attend the same Red Dragon Academy. And we got them: Addy, Raj, Pippa, Celeste, Sam, Kobi and Gwylum. Sadly all but two, maybe three of the main characters were very one dimensional and in need of a lot of character development. Then again, this is a middle grade book and only the first in the series. I can make some exceptions for those facts.
This first book is from Addy's POV so I'll be interested to see if the next books are from the other characters points of views. I also want to add, because this was in Addy's voice, it really only felt like her story not the story of seven different main characters.
My other big problems with the characters was the stereotyping that went on. Yes we had a worldly and diverse Cass, but really: a brick who loves writing, an Indian who is super smart, a French girl all about the fashion, the typical foster child, a shy poor kid and so on........ I got really frustrated by the blatant stereotyping then I remind myself this is a middle grade book. It doesn't excuse the fact, but it makes it tolerable. Plus you
can
possibly look past the fact, but I am really hoping to see a lot more growth and development in the next books.
Overall I would recommend DREAMWALKER to young readers who like fantasy, Harry Potter, Percy jackson and fun quick reads.
Thank you to Rhys and C.M and Netgalley for gifting me a copy in exchange for my honest opinion.
~Dynomoon