2015 Dreaming of Books Giveaway Hop
10:30 PM
Hey Addicts, I had such a fun time with the last hop I did, hosted by the great I Am A Reader blog that I decided to do it again! I've got a $10 gift card to give away as a prize for this one! It does not have to be for Amazon, it can be for B&N or iBooks--whatever suits your fancy :)
These hops are supposed to be pretty easy and fun and quick to read through. But since this one is called Dreaming of Books I've decided to pick 4 books I'd love to see made into movies or TV shows. Lets see what you think, or let me know which books you'd like to see made into movies/tv!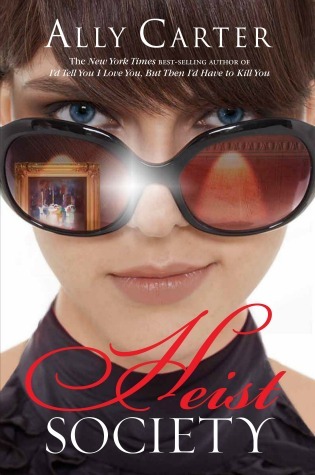 by

Ally Carter
(FOR THIS ONE I'D LIKE TO SEE IT AS A MOVIE)
When Katarina Bishop was three, her parents took her on a trip to the Louvre…to case it. For her seventh birthday, Katarina and her Uncle Eddie traveled to Austria…to steal the crown jewels. When Kat turned fifteen, she planned a con of her own—scamming her way into the best boarding school in the country, determined to leave the family business behind. Unfortunately, leaving "the life" for a normal life proves harder than she'd expected.

Soon, Kat's friend and former co-conspirator, Hale, appears out of nowhere to bring Kat back into the world she tried so hard to escape. But he has a good reason: a powerful mobster has been robbed of his priceless art collection and wants to retrieve it. Only a master thief could have pulled this job, and Kat's father isn't just on the suspect list, he is the list. Caught between Interpol and a far more deadly enemy, Kat's dad needs her help.

For Kat, there is only one solution: track down the paintings and steal them back. So what if it's a spectacularly impossible job? She's got two weeks, a teenage crew, and hopefully just enough talent to pull off the biggest heist in her family's history--and, with any luck, steal her life back along the way
(THIS WOULD DEF. MAKE A GREAT TV SHOW)
Don't miss this spectacular new series that will steal your heart and haunt your dreams, Welcome to Shadow Falls camp, nestled deep in the woods of a town called Fallen…

One night Kylie Galen finds herself at the wrong party, with the wrong people, and it changes her life forever. Her mother ships her off to Shadow Falls—a camp for troubled teens, and within hours of arriving, it becomes painfully clear that her fellow campers aren't just "troubled." Here at Shadow Falls, vampires, werewolves, shapeshifters, witches and fairies train side by side—learning to harness their powers, control their magic and live in the normal world.

Kylie's never felt normal, but surely she doesn't belong here with a bunch of paranormal freaks either. Or does she? They insist Kylie is one of them, and that she was brought here for a reason. As if life wasn't complicated enough, enter Derek and Lucas. Derek's a half-fae who's determined to be her boyfriend, and Lucas is a smokin' hot werewolf with whom Kylie shares a secret past. Both Derek and Lucas couldn't be more different, but they both have a powerful hold on her heart.

Even though Kylie feels deeply uncertain about everything, one thing is becoming painfully clear—Shadow Falls is exactly where she belongs…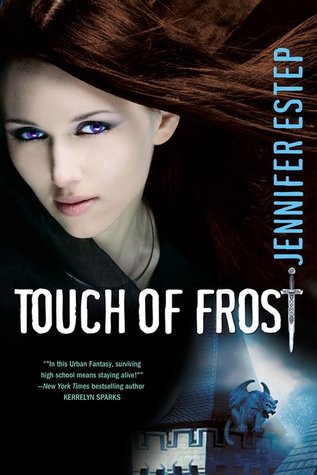 Touch of Frost
(Mythos Academy #1)
(MOVIE ALL THE WAY WITH THIS SERIES!)
My name is Gwen Frost, and I go to Mythos Academy; a school of myths, magic and warrior whiz kids, where even the lowliest geek knows how to chop off somebody's head with a sword and Logan Quinn, the hottest Spartan guy in school, also happens to be the deadliest. But lately, things have been weird, even for Mythos. First, mean girl Jasmine Ashton was murdered in the Library of Antiquities. Then, someone stole the Bowl of Tears, a magical artifact that can be used to bring about the second Chaos War. You know, death, destruction and lots of other bad, bad things. Freaky stuff like this goes on all the time at Mythos, but I'm determined to find out who killed Jasmine and why; especially since I should have been the one who died...
(I AM UNDECIDED WITH THIS ONE. I THINK IT WOULD BE GOOD AS A MOVIE OR TV SHOW)
Evaline Stoker and Mina Holmes never meant to get into the family business. But when you're the sister of Bram and the niece of Sherlock, vampire hunting and mystery solving are in your blood. And when two society girls go missing, there's no one more qualified to investigate.

Now fierce Evaline and logical Mina must resolve their rivalry, navigate the advances of not just one but three mysterious gentlemen, and solve murder with only one clue: a strange Egyptian scarab. The stakes are high. If Stoker and Holmes don't unravel why the belles of London society are in such danger, they'll become the next victims.
I will be the first to admit, yes I have used this book below before, but I can't help it. I've become friends with the author and this series is seriously helping with me BBC Merlin addiction withdraw! Sorry in advance :)
Legendary

(Legendary Saga #1)
(I THINK THIS IS BEST SUITED TO A TV SHOW)
Aliana Fagan spent her childhood traveling the world, dreaming of legendary heroes and mythical lands. But after the sudden death of her parents, she hides behind the safety of her camera and her art until a vivid recurring dream compels her to dig into her father's research about Avalon and Camelot. When she is hurled into a magical realm by forces she thought were only the stuff of fairy tales, she finds herself thrown into an adventure she could never have imagined. Nearly everything she thought she knew about Arthurian legend was wrong.

The independent eighteen-year-old is shocked to find that the people of Avalon think that she is the Destined One, the only person who can summon King Arthur back to life from his hidden chamber. Most surprising of all is that it's up to her to lead the Knights of the Round Table on an epic quest—an adventure that will transport them across the seven magic realms to reclaim all that has been lost so they can defeat the evil Mordrid for good. But first, she must bring the ancient warriors into her world and reunite them with their lost brothers. Chaperoning the legendary knights-with-a-chivalry-complex as they navigate the modern world is a constant challenge, and she certainly never thought she'd be caught between her intense feelings for the noble Sir Galahad and her growing friendship with the King.

To fulfill the prophecy, Aliana will have to discover the meaning of friendship, bravery, loyalty, true love, and forgiveness. But can she do it all in time to save the realms from Mordrid's impending Armageddon?
And there's my list of five. Tell me your thoughts and be sure to hit up the other great blogs taking part in this hop! I always find so many great new ones to follow!
a Rafflecopter giveaway