2014 Debut Author Giveaway Hop
8:00 PM
Hey Addicts, I'm taking part
in the
2014 Debut Author Giveaway Hop---
hosted by I Am A Reader, Not A Writer & Bookhounds and f
eaturing books released in 2014 by Debut Authors (First Time Authors). I've picked some of the ones that have caught my eye and are all on my TBR list. I have varied interests, when it comes to what catches my eye, but I admit I have a real weakness for retellings! Thus why I've included 2 King Arthur books in my 2014 Debut Author list for this hop. Make is
lathe
way to the bottom of the post and
you'll
see the links to all the other 70+ blogs taking part in this hop and you'll see the rafflecopter we've got set up with a pretty cool prize pack, if I do say so
myself
. 5 ya books that I will ship to one lucky winner!
The
rafflecopter is below with a picture of
the
books I'm giving away posted above!
Time to check out my 5 chosen books!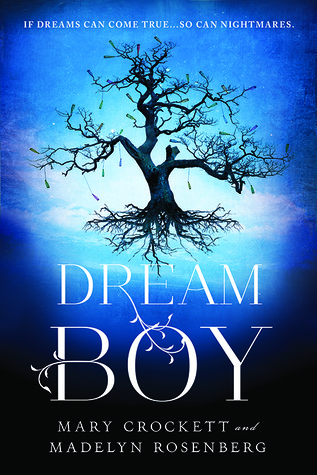 by
Mary Crockett
(Goodreads Author)
,

Madelyn Rosenberg
(Goodreads Author)
Annabelle Manning feels like she's doing time at her high school in Chilton, Virginia. She has her friends at her lunchtime table of nobodies. What she doesn't have are possibilities. Or a date for Homecoming. Things get more interesting at night, when she spends time with the boy of her dreams. But the blue-eyed boy with the fairytale smile is just that—a dream. Until the Friday afternoon he walks into her chemistry class.

One of friends suspects he's an alien. Another is pretty sure it's all one big case of deja vu. While Annabelle doesn't know what to think, she's willing to believe that the charming Martin Zirkle may just be her dream come true. But as Annabelle discovers the truth behind dreams—where they come from and what they mean—she is forced to face a dark reality she had not expected. More than just Martin has arrived in Chilton. As Annabelle learns, if dreams can come true, so can nightmares.
Aliana Fagan spent her childhood traveling the world, dreaming of legendary heroes and mythical lands. But after the sudden death of her parents, she hides behind the safety of her camera and her art until a vivid recurring dream compels her to dig into her father's research about Avalon and Camelot. When she is hurled into a magical realm by forces she thought were only the stuff of fairy tales, she finds herself thrown into an adventure she could never have imagined. Nearly everything she thought she knew about Arthurian legend was wrong.
The independent eighteen-year-old is shocked to find that the people of Avalon think that she is the Destined One, the only person who can summon King Arthur back to life from his hidden chamber. Most surprising of all is that it's up to her to lead the Knights of the Round Table on an epic quest—an adventure that will transport them across the seven magic realms to reclaim all that has been lost so they can defeat the evil Mordrid for good. But first, she must bring the ancient warriors into her world and reunite them with their lost brothers. Chaperoning the legendary knights-with-a-chivalry-complex as they navigate the modern world is a constant challenge, and she certainly never thought she'd be caught between her intense feelings for the noble Sir Galahad and her growing friendship with the King.

To fulfill the prophecy, Aliana will have to discover the meaning of friendship, bravery, loyalty, true love, and forgiveness. But can she do it all in time to save the realms from Mordrid's impending Armageddon?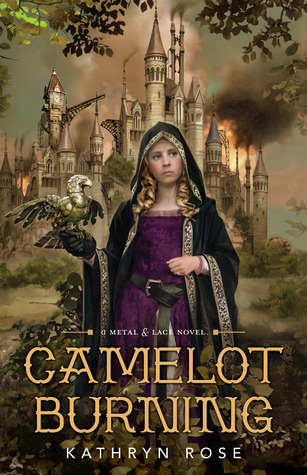 Camelot Burning
(Metal & Lace #1)
By day, Vivienne is Guinevere's lady-in-waiting. By night, she's Merlin's secret apprentice, indulging in the new mechanical arts and science of alchemy. It's a preferred distraction from Camelot's gossipy nobility, roguish knights, and Lancelot's athletic new squire, Marcus, who will follow in all knights' footsteps by taking a rather inconvenient vow of chastity.
More than anything, Vivienne longs to escape Camelot for a future that wouldn't include needlework or marriage to a boorish lord or dandy. But when King Arthur's sorceress sister, Morgan le Fay, threatens Camelot, Vivienne must stay to help Merlin build a steam-powered weapon to defeat the dark magic machine Morgan will set upon the castle. Because if Camelot falls, Morgan would be that much closer to finding the elusive Holy Grail. Time is running out and Morgan draws near, and if Vivienne doesn't have Merlin's weapon ready soon, lives would pay the price, including that of Marcus, the only one fast enough to activate it on the battlefield.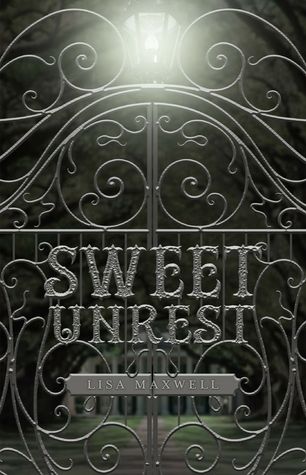 Lucy Aimes has always been practical. But try as she might, she can't come up with a logical explanation for the recurring dreams that have always haunted her. Dark dreams. Dreams of a long-ago place filled with people she shouldn't know…but does.

When her family moves to a New Orleans plantation, Lucy's dreams become more intense, and her search for answers draws her reluctantly into the old city's world of Voodoo and mysticism. There, Lucy finds Alex, a mysterious boy who behaves as if they've known each other forever. Lucy knows Alex is hiding something, and her rational side doesn't want to be drawn to him. But she is.
As she tries to uncover Alex's secrets, a killer strikes close to home, and Lucy finds herself ensnared in a century-old vendetta. With the lives of everyone she loves in danger, Lucy will have to unravel the mystery of her dreams before it all comes to a deadly finish.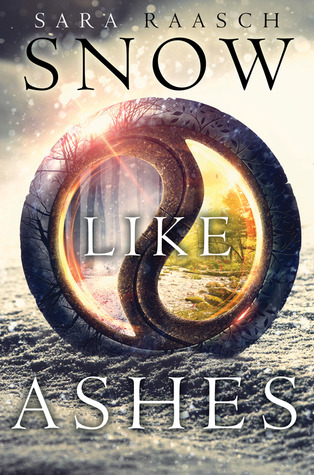 A heartbroken girl. A fierce warrior. A hero in the making.
Sixteen years ago the Kingdom of Winter was conquered and its citizens enslaved, leaving them without magic or a monarch. Now, the Winterians' only hope for freedom is the eight survivors who managed to escape, and who have been waiting for the opportunity to steal back Winter's magic and rebuild the kingdom ever since.

Orphaned as an infant during Winter's defeat, Meira has lived her whole life as a refugee, raised by the Winterians' general, Sir. Training to be a warrior—and desperately in love with her best friend, and future king, Mather — she would do anything to help her kingdom rise to power again.

So when scouts discover the location of the ancient locket that can restore Winter's magic, Meira decides to go after it herself. Finally, she's scaling towers, fighting enemy soldiers, and serving her kingdom just as she's always dreamed she would. But the mission doesn't go as planned, and Meira soon finds herself thrust into a world of evil magic and dangerous politics – and ultimately comes to realize that her destiny is not, never has been, her own.


See you next time addicts!
-Dynomoon
a Rafflecopter giveaway
<!-- end LinkyTools script –>