Review Cold Burn Of Magic by Jennifer Estep
12:00 PM
Hey Addicts! One of the first reviews I did, when I started reviewing books was of Jennifer Estep's MYTHOS ACADEMY series. I absolutely loved it!! <3 <3
So when I heard that she had a new YA book: COLD BURN OF MAGIC, the first in her new trilogy BLACK BLADE coming out I started to get excited. Then when I saw it available on NetGalley to review I got even more excited. And when I got that magical email that said I had been approved to receive a review copy I freaking lost my sh!t I was so excited!!
Let em fan girl here for a minute:
And boy oh boy, once I started it.......well you'll see below. Read on Addicts!
There Be Monsters Here. . .
It's not as great as you'd think, living in a tourist town that's known as "the most magical place in America." Same boring high school, just twice as many monsters under the bridges and rival Families killing each other for power.
I try to keep out of it. I've got my mom's bloodiron sword and my slightly illegal home in the basement of the municipal library. And a couple of Talents I try to keep quiet, including very light fingers and a way with a lock pick.
But then some nasty characters bring their Family feud into my friend's pawn shop, and I have to make a call--get involved, or watch a cute guy die because I didn't. I guess I made the wrong choice, because now I'm stuck putting everything on the line for Devon Sinclair. My mom was murdered because of the Families, and it looks like I'm going to end up just like her. . .
MY REVIEW:
I had very high hopes for COLD BURN OF MAGIC by Jennifer Estep---something to fill the void in my Addiction left by the end of her Mythos Academy series. I was NOT dissapointed! I sat down and devoured CBoM in only 4 hours! This book was a 5 star for me after only the first 5 chapters, that's how good it is!
COLD BURN OF MAGIC is set in the real world, but a world that knows "magic" and fairy tale creatures exists. But not everyone has magic, or Talents, as they're called. The town Lila lives in is known as the most magical place in the USA. The entire city is divided by the magic wielding "families" (can we say mafia families dividing territory?) the two most powerful families are the Draconi's and the Sinclair's, the Draconi's are the unquestioned top dogs (because of many horrible and nefarious deeds and actions; AKA bad ass Mafioso's with a healthy dose of psychopathic tendencies.) The Sinclair's are the second up and though still dangerous and scary, they at least have hearts.
Lila Meriweather is one of my more favorite heroines of late. She's spunky, smart--like street and strategy smart-funny, lover of bacon and can kick all kinds of butt! She's also an orphan, living in the basement of a public library and getting by as a thief for her only "family" member left; Mo. She is such a great blend of strong, but soft and very easy to relate to.
Devon Sinclair is Lila's hero opposite and he's a refreshing change from the many heroes in YA. Yes he's gorgeous, strong and a wicked fighter--did I mention every character knows how to fight with swords? Black Blades to be precise, but more on that later. Devon has a very rare and powerful Talent that makes him one hell of a prize because if someone (the Draconi's) stole his Talent, oh boy......major bad things would be coming everyone's way. (And this is where the Black Blades come back into play, but I don't want to give too much away) Because of his power, his mother shelters him a lot, and he always restrains himself, which at times makes him appear weak, but then when he gets pissed we see he's pretty bad ass. The fact he has that vulnerability, and the fact that despite the power of his Talent, it can be somewhat easily deterred, I think is what gave Devon such a fresh and unique feel to him.
Lila met Devon after incidentally saving his life and she get made his new body guard. Well, maybe saying "made" is too nice a way of putting it. Way too nice!
There's so much more I want to absolutely gush over: characters, plot, the mysteries, the romance.....OMG. But I don't want to put out any spoilers, so I'll only say these last few things.
Cast of characters: AMAZING, the good and the bad!
Felix Morales-Devon's bestie and member of the Sinclair family. Funny, flirt of the century and total Romeo, literally.
Mo-Lila's fence, pawn shop owner and last parental figure. he's an old friend of her late mom's and the appropriate blend of sleazy and loyal.
Deah Draconi-daughter of the psychopathic evil leader of the Draconi family. Spoiled princess, or at least that's what this Juliet wants people to think.
Oscar- Lila's personal Pixie helper, AKA her own personal butler. But don't get this Pixie pissed off, he can be one grouchy cowboy. (yes i meant to say that)
Jennifer Estep had brilliantly weaved one heck of an amazing story chalk full of romance, secrets, great battle scenes, several theft and B&E scenes and pulse pounding action.
Truth: I've already read this book three times and I'm probably gonna read it again this weekend. Yeah, I'm beyond addicted.
I only have two complaints. 1 I was dying for Devon and Lila to get more, and steamier love scenes, and 2 I want the next book like NOW! I cannot recommend this amazing book enough. If you love magic realism, fantasy, action, snarky heroines, comedy, romance, mysteries, and cool as hell heists......COLD BURN OF MAGIC is perfect!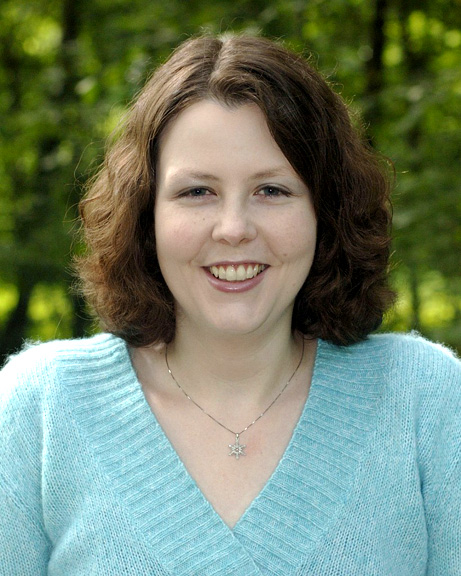 Jennifer Estep is a

New York Times bestselling author, prowling the streets of her imagination in search of her next fantasy idea

.

Jennifer writes the

Elemental Assassin

urban fantasy series for

Pocket Books,

the

Black Blade

young adult urban fantasy series for

Kensington,

the

Mythos Academy

young adult urban fantasy series for

Kensington and

the

Bigtime

paranormal romance series for Berkley
I hope you Addicts enjoyed learning all about my newest squee worthy addiction and that you will soon share it with me!! My only thing----WHY DO I HAVE TO WAIT UNTIL WINTER FOR THE NEXT ONE?!?!?!?!!?
~Dynomoon