Review Dark Heart of Magic by Jennifer Estep
9:20 AM
Back in March I did and ARC review of Jennifer Estep's newest YA book COLD BURN OF MAGIC. Well, Addicts, I'm back with an ARC review of the second book in that wonderfully addictive series! DARK HEART OF MAGIC is wonderful and fantastic and will suck you in so deep you can't put the book down until you've read it twice! So read on Addicts to learn more!
Something Wicked This Way Comes...
As a thief, I stick to the shadows as much as possible. But when the head of the Sinclair Family picks me to compete in the Tournament of Blades, there's no escaping the spotlight—or the danger.
Even though he's my competition, Devon Sinclair thinks I have the best shot at winning what's supposed to be a friendly contest. But when the competitors start having mysterious "accidents," it looks like someone will do anything to win—no matter who they hurt.
As if I didn't have enough to worry about, mobster Victor Draconi is plotting against Devon and the rest of my friends, and someone's going around Cloudburst Falls murdering monsters. One thing's for sure. Sometimes, humans can be more monstrous than anything else...
It's no secret I love Jennifer Ester's work. Her Mythos Academy series was A-MAZ-ING, and now her Black Blade series has joined her YA arsenal. DARK HEART OF MAGIC is the 2nd book inthe series, and I think my fav so far. (Probably because I finally got my kiss between Lila and Devon!!!)
DARK HEART OF MAGIC is sizzling, fun, action packed goodness topped with a healthy dose of comic snarkiness. In case you need a refresher, here's a quick breakdown of the main characters to look out for. [But if you want a more in depth look at the characters go to my review for
COLD BURN OF MAGIC
, book 1]
Lila

Meriweather

i
s our heroine with the rare and powerful Talents of Soul Sight and Transference. Who wouldn't want to be able to know what everyone's feeling by looking in their eyes? Or be able to use other's Talents against them in battle?
Devon Sinclair is the swoony hero with a serious chivalrous-heart-of-gold-Prince-Charming complex, who also happens to be a badass fighter to boot! He is also the son of the matriarch of the Sinclair family, as well as it's Bruiser (the second most powerful position behind head of the family---and speaking of "family" this whole series is based around a fictional town with magic that is controlled by different families--aka mob families-- with the Sinclair's and Dragoni's being the most powerful) Devon also has a rare Talent: Compulsion. Meaning he can make anyone do whatever he wants them to do just by telling them to do it.
DARK HEART OF MAGIC is set a few weeks after the end of book 1 and focuses on a yearly tournament, held by all the families, for the public to see. Imagine the Renaissance Fest mashed together with the Gladiator games of Rome--minus the killing of the losers. DHOM is chalk full of murder, though surprisingly it doesn't feel like
too
much killing. I've read books where killing seems to happen just for killing sake, but not so here. Everything that happened was perfectly designed to have some sort of impact on the books plot and the overall series arc.
Another great thing about DHOM was Deah. She's the "Juliet" of the bad guy's family--the Draconi's--and actually a much stronger character that I thought her to be in the first book.
Yes, we get to see all the original characters from book 1 but we also get introduced to a new set of characters, including Deah's mother! I can't even begin to say what I want to about her because it's a total spoiler, but I will say WOW!
Jennifer Estep knows how to make you feel for her characters in her writing, one of the things that always has me hooked to her books. In DHOM we also met Katia, another new character, who seemed a bit odd to me at first but then immediately, I liked her. As her story went on I just wanted to give her a hug....at least until..... Ok, can't go there, slight spoiler. Even still she is one of my surprise fav characters of DHOM
Overall DARK HEART OF MAGIC was even more fantastical than Cold Burn of Magic and I
need
to get a hold of book 3, like right now, to see how this wonderful trilogy ends. This one is definitely one of my top 5 Addiction books!
~DynoMoon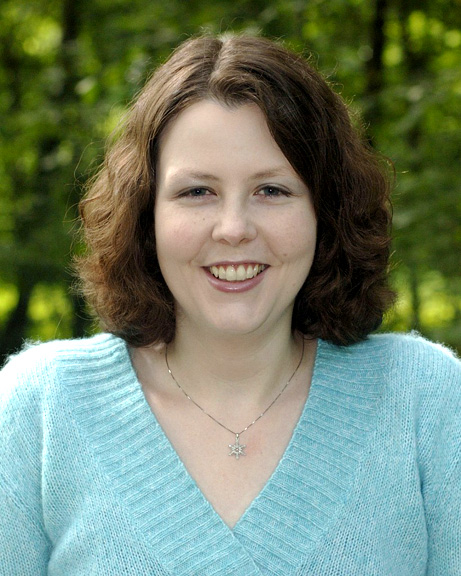 Jennifer Estep is a

New York Times

bestselling author, prowling the streets of her imagination in search of her next fantasy idea.

Jennifer writes the

Elemental Assassin

urban fantasy series for

Pocket Books,

the

Black Blade

young adult urban fantasy series for

Kensington,

the

Mythos Academy

young adult urban fantasy series for

Kensington and

the

Bigtime

paranormal romance series for Berkley